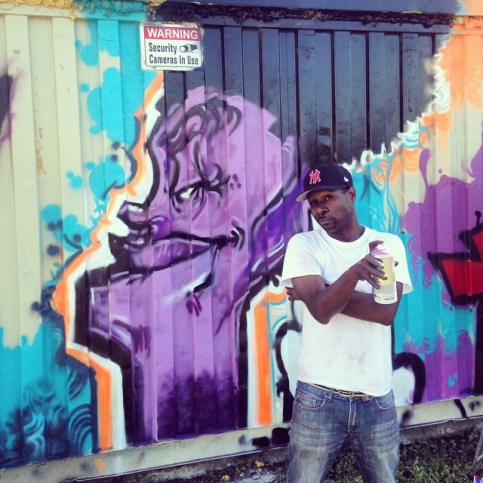 Artist + Lionel Milton
Elleone
My name is Lionel Milton.
I'm a painter from New Orleans.
Dope ass bio coming soon
Portrait by Fred Johnston
Questions & Answers
Describe your art in three words. Dope. As. Fuck.
Describe yourself in one word. Dopeasfuck
Where do you draw inspiration? Everywhere
Who are your artistic influences or gurus? Moe 2 and Ernie Barnes
In New Orleans, art and music go hand in hand. What type of music best describes your work? John Coltrane
Where can we find you when you are not creating art? Hangin' out with spirit of Rick James
What is your favorite time of day/day of the week/month of the year? Morning in October
What is something people don't know about you? A fun fact. I watch "I Love Lucy" when I paint sometimes/ I remain professional-ish
Where You Can Find My Work
All works listed online are available to be viewed at Where Y'Art Gallery by appointment.
YOU MAY ALSO LIKE
meet the artists
We are a community of New Orleans visual artists. We are painters, sculptors, fashion & jewelry designers.
We are craftsman and metal workers, illustrators and printmakers.
We make and create original & one of a kind artworks handcrafted right here in New Orleans.
Where Y'Art is a community of lovers and creators of New Orleans art.
CREATORS OF ART
Where Y'Art is a curated community of New Orleans artists, craftsmen and designers seeking to connect with buyers and each other. At Where Y'Art, you'll have more sales opportunities and access to entrepreneurial resources to grow your creative business.
Email us for more information: info@whereyart.net
LOVERS OF ART
At Where Y'Art, you will meet the people creating art, discover their passions and learn their stories. You might even buy something. So Discover New Orleans art. Follow New Orleans artists and Shop the art of our community.
We launched recently and are adding features to the site every day. You can discover our artists, view their original works and buy through our marketplace right now. Soon we are adding your ability to create an account, follow your favorite artists and favorite works.
Sign up here for updates: