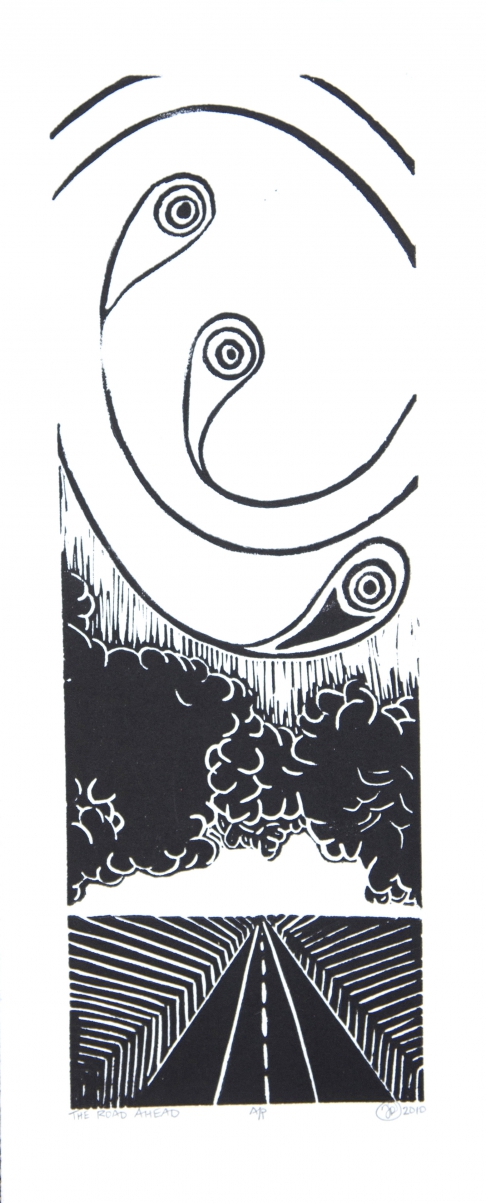 My artistic journey has taken me from performing artist to visual artist in the most unlikely ways. I originally moved to New Orleans to get a degree in music. Unexpected circumstances led me in quite a different direction. After changing my major to graphic design, I signed up for an intro class in printmaking. It was a hands-on version of what I planned to do on a computer. As the art department put my chosen major on a short hiatus, I kept with printmaking and continued to learn new techniques. When the graphic design program returned, I had already gained such an appreciation and love for the hands on creative process and a certain affinity for the smell of an old-fashioned print shop, that I decided to complete my degree in printmaking. Graduation is a faint memory now, but I continue learning new things about my medium each day.

Creating art provides therapy for the one who is trying to comprehend the world around them. I liken it to meditation, a time for self-examination (introspection) into my own thoughts and "mind traffic". The subject matter is secondary. The process, or meditation, becomes the true art form. Printmaking is very process-oriented and the need for this type of movement is the only way I can create.


Tish Douzart is a New Orleans artist living and working in the Historic Algiers Point neighborhood.

BYWATER
YOU MAY ALSO LIKE
meet the artists
We are a community of New Orleans visual artists. We are painters, sculptors, fashion & jewelry designers.
We are craftsman and metal workers, illustrators and printmakers.
We make and create original & one of a kind artworks handcrafted right here in New Orleans.
Where Y'Art is a community of lovers and creators of New Orleans art.
CREATORS OF ART
Where Y'Art is a curated community of New Orleans artists, craftsmen and designers seeking to connect with buyers and each other. At Where Y'Art, you'll have more sales opportunities and access to entrepreneurial resources to grow your creative business.
Email us for more information: info@whereyart.net
LOVERS OF ART
At Where Y'Art, you will meet the people creating art, discover their passions and learn their stories. You might even buy something. So Discover New Orleans art. Follow New Orleans artists and Shop the art of our community.
We launched recently and are adding features to the site every day. You can discover our artists, view their original works and buy through our marketplace right now. Soon we are adding your ability to create an account, follow your favorite artists and favorite works.
Sign up here for updates: