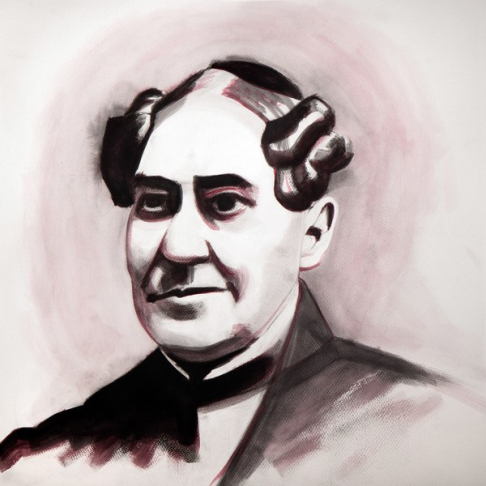 Ida Richardson didn't like the spotlight, and that was a problem. Not only was she determined to champion a litany of civic causes, but she had a family fortune to give away, and that tends to draw attention. Rather than basking in accolades, Richardson simply kept her head down and toiled away, working to make New Orleans a better place. That included a $140,000 gift to Tulane University in 1893 (some $3 million today) to construct and outfit a new building for its medical school -- but that was just the most attention-getting gift of what was a lifetime of giving. When The Daily Picayune awarded its annual Loving Cup to Richardson in 1907, she was, typically, a no-show. They honored her anyway. "We know (of) her unwillingness to have public mention of her deeds," Charles Rosen said upon presenting the award to her in absentia, "yet there are times when the word must be said, in honor not only of herself but of her people -- and this is such a time. ... Thousands of lights has she kindled, yet in the dark has she ever remained."
Acrylic paint, Archival paper, Charcoal
24" x 24"
Shipping cost: $50.00

"Stories are the creative conversion of life itself into a more powerful, clearer, more meaningful experience. They are the currency of human contact." - Robert McKee
Stories have been shared in every culture throughout history as a means of entertainment and education, and for the transformation and passing on of traditions. Storytellers are revered figures throughout history because of the magical mystique of the tale they share through their voices and minds.
I too am a storyteller, although I share my tale in a different way. I use visual narrative as an avenue to express my feelings and relate to the world around me. My hope is for the work to span cultural barriers and be accessible to any audience.
Every person goes through an array of emotions in their daily lives: love, anger, happiness, joy, and sadness. These emotions tie us together as human beings. I strive for the viewer to deepen their gaze, connect with a part of the narrative, and experience an emotional journey.
Jeremy Paten is a New Orleans artist living and working in the Uptown neighborhood.
UPTOWN
meet the artists
We are a community of New Orleans visual artists. We are painters, sculptors, photographers & illustrators.
We are craftsmen and metal workers, printmakers and textile artists.
We make and create original & one of a kind artworks handcrafted right here in New Orleans.
Where Y'Art is a tool to discover, shop and experience the best of
New Orleans art online.
ART CONSULTING
Where Y'Art Works is an art consulting company and New Orleans artist collective that works with industry professionals to infuse art into the vision of your project. With our extensive network, technology and resources, Where Y'Art Works is a single point of contact for all of your art needs, delivered on time and in budget.
CREATORS OF ART
Where Y'Art is a curated community of New Orleans artists, craftsmen and designers seeking to connect with buyers and each other. At Where Y'Art, you'll have more sales opportunities and access to commercial opportunities to grow your creative business.
Apply now, or email us for more information: hello@whereyart.net
LOVERS OF ART
Where Y'Art curates an online gallery where you can meet over 100 New Orleans artists — from painters to sculptors, craftsmen and jewelry designers — discover their passions and learn their stories. It's a 24-hour meeting place where the artist is always present and the wall space knows no limits.
If you're in New Orleans, Louisiana, pay us a visit at the Where Y'Art Gallery, 1901 Royal Street 70116 in the historic Faubourg Marigny neighborhood or call 504 325-5672
Sign up here for updates: